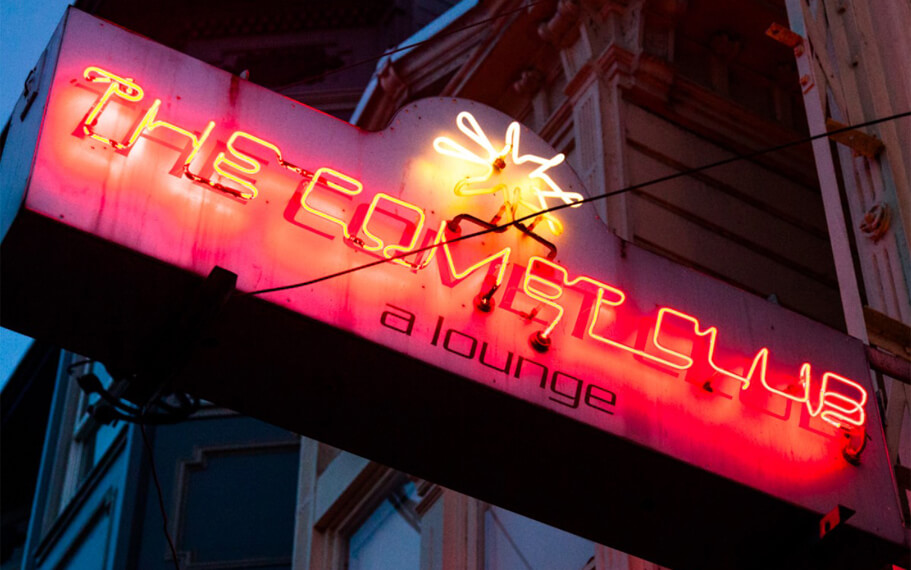 San Francisco New Years Eve Pub Crawl Party 2023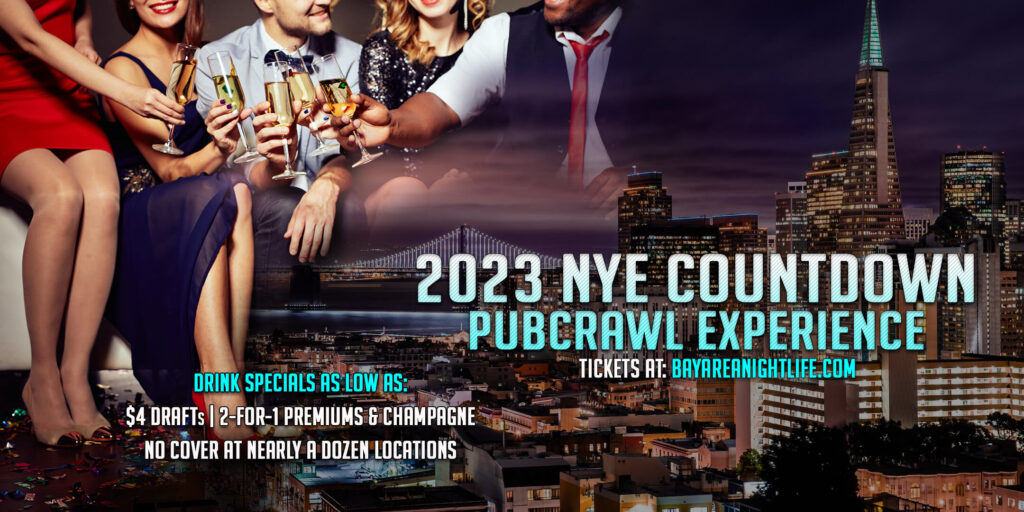 The ultimate New Years Eve night out with drink specials at the biggest & best Pub Crawl San Francisco has to offer this New Years Eve 2023!
New Year's Eve Pub Crawl Party
Sat, Dec 31, 2022, at 6:00 PM - 2:00 AM PST
Drink Specials as low as:
$4 Drafts: Domestic & Select Imports + 2-for-1 Premiums & Champagnes
Why stick to one bar when you could spend your New Year's Eve in the Bay Area exploring many? If you're not sure where to start when it comes to the biggest night of the year; put your plans into the hands of those who really know what they're doing.
San Francisco New Years Eve Pub Crawl is back; and we've taken care of the party for you. We go all out this NYE in the Bay Area's most famous bar hopping destinations -- with VIP entry to fantastic venues, exclusive deals and drink specials as low as $4 Drafts + 2-for-1 Premiums & Champagnes!
THE HIGHLIGHTS
Registration begins at: Comet Club SF 6-10pm | Party till 2am
Enjoy free entry to multiple San Francisco hot spots.
Experience the local nightlife with a professional party leader.
Discover some of the city's best bars & clubs, with all cover charges included.
Have a great night out with other fun travelers!
Enjoy exclusive drink deals throughout the night.
Go out with a bang with VIP entry to our exclusive, FREE After Party (TBA).
NEW YEAR'S EVE is the last chance you get to party this year; and there is only one way to spend it – with the Bay Area's biggest pub crawl! Cheap drinks, top venues & VIP treatment all night long -- that's what the San Francisco New Year's Eve Pub Crawl is all about!
HOW IT WORKS
1. Buy your ticket for the day you want to go.
2. Check-in at Comet Club SF during the following times: 6-10pm, Saturday 12.31 (Do not be late, no exceptions, you must check-in by 10pm)
3. At that point, you will be given a map with the bar locations in San Francisco and when they're participating in the drink specials.
4. Must be 21+ to participate. Please bring a valid photo ID.
5. Do Not Drive: Use Ride Share Take a cab, limo, walk or arrange designated driver.
6. Be kind and courteous to all, don't forget to tip your bartenders & Have Fun!
Don't leave your New Year's Eve to chance – join the Bay Area Nightlife party experts for a guaranteed great night out with like-minded individuals looking to bring in 2023 in style as we rock the Bay Area like it's never been rocked before!
FULL DISCLAIMER
Must be 21 years old to participate; valid State ID required.
Advertised drink specials are subject to change and may vary at certain venues. Actual drinks offered are at venue's discretion and subject to change. Participating venues & advertised times are subject to change. Each venue may only participate in the drink specials for a 3-hour period.
PubCrawls.com promotes safety and urges all participants to drink responsibly.
Participants must bring their Print-At-Home Ticket to registration venue. No refunds. All sales are final.
If a venue is at capacity then you may have to wait until person exit prior to entering. There will be multiple venues participating in the drink specials at anytime that you can go to.
Please do not be late for registration.
All Sales are Final. No refunds or exchanges. Prices are subject to change while supplies last.
Can't decide which boozer to hit this New Year's Eve? Not a problem! Get dressed up in your best and head out to some of the best & biggest New Year's Eve special events for a night of unforgettable fun in the city you're living or traveling to. Learn more.